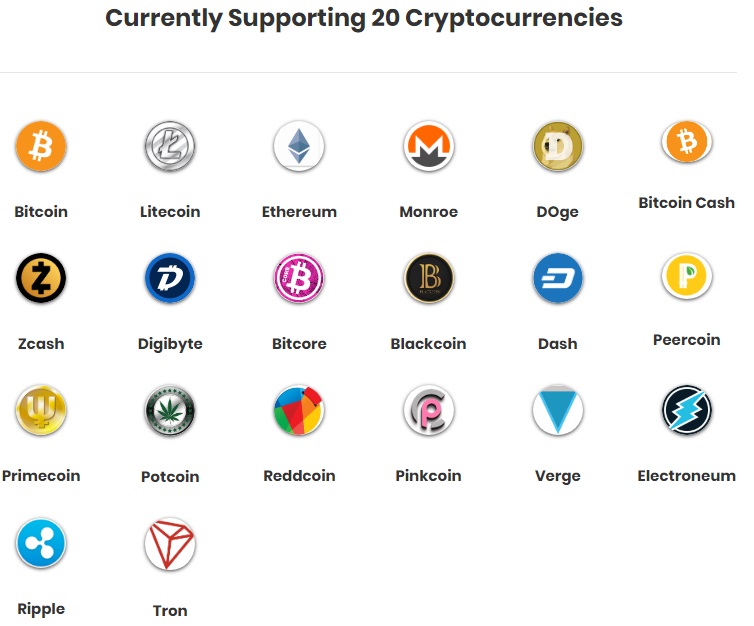 Multi-Coin Faucet with lots of features like daily tasks, webminer, daily lottery, weekly happy hours with 5x rewards, low thresholds which can be achieved in max 5 claims.
Features:
Happy Hours every week where you can claim upto 5 times the current rewards
Faucet- Claim All Coins from FaucetHub At One Site every 5 minutes
Auto faucet- Boost levels and earn without doing short-links or any task
Daily Lottery- You get free tickets for claiming and doing tasks
Daily Tasks- Short Link visits to claim more coins.
Webminer- Now you can mine using your pc and get the payouts in Bitcoin
Low Threshold for all coins
10% Ref commissions for life
More New Features coming soon...
Threshold for payouts: (these can be achieved in 3-5 claims)
For non faucethub coins currently the threshold is high but we will decrease that as well with time.
XRP- 1 coin
TRX- 10 coins
XVG- 10 coins
PINK- 10 coins
ETN- 5 coins
RDD- 10 coins
BTC- 100 satoshi
LTC- 10000 satoshi
ETH- 3200 satoshi
XMR- 8500 satoshi
DOGE- 1.8 DOGE
BCH- 2800 satoshi
Zcash- 6400 satoshi
DGB- 0.36 DGB
BTX- 1000000 satoshi
BLK- 4000000 satoshi
DASH- 5100 satoshi
PPC- 600000 satoshi
XPM- 2000000 satoshi
POT- 28000000 satoshi
Happy hours will be done weekly every Monday where you can get a chance to claim upto 5 times more than the current rewards.
BITHUNT - Multicoin Faucet | AutoFaucet | Daily Lottery | Tasks | WebMiner